ChapalaClub.com's Deanne Barber's Walking in Chapala Wonderland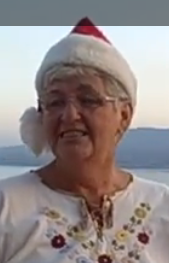 Hi Everyone, Feliz Navidad
We barely made the Christmas publish deadline for Deanne Barber's new lyrics to a Christmas Classic she's going to perform for you below courtesy of www.ChapalaClub.com.
If you listen closely you can hear her accompanist Len Morris on keyboard.
We wanted to show you the beauty of a Lake Chapala Sunset in late December as a backdropto Deanne's song… so she sang it from the terrace and Len played the keyboard inside.
Turn on Your Speakers and Enjoy Chapala Wonderland.
Siempre tu amigo