Can Living at Lake Chapala Help Prevent Alzheimer's, Depression, and Gluten In-tolerance?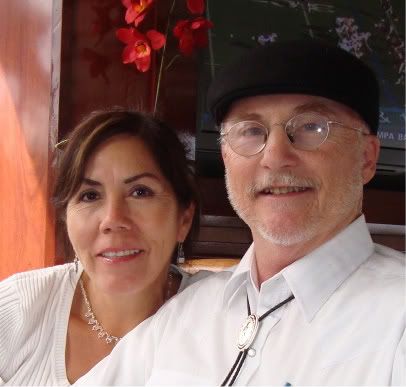 Can Living at Lake Chapala Help Prevent Alzheimer's, Depression, and Gluten In-tolerance?
First, a BIG disclaimer: I am not a doctor and this article does not purport to give you medical advice.
I do admit to being a health nut however, which means I read a lot about life extension therapies and preventing disease.
"… deficiency of vitamin D is clearly associated with increased risk of a long list of health conditions, including everything from Alzheimer's, Parkinson's, and autism to bone and muscle pain, behavioral disorders, depression, gluten in­tolerance, arthritis, multiple sclerosis, infertility, and tooth decay… just to name a few. "
OK, so what you say I take my vitamins every day.
But did you know that it's
estimated that more than 90% of the population is deficient in this vital nutrient for at least part of the year.
Dr. Michael Holick in his book
The UV Advantage
explains
that any area in the Northern Hemisphere north of 35° latitude (or south of 35° latitude in the Southern Hemisphere) will not receive enough UV radiation to trigger adequate vitamin D production for much of the year. That means that anything North of Atlanta Georgia is a risk.
Since Lake Chapala Mexico has nearly 365 days of sunny weather and is located about the same latitude as the Hawaiian Islands and 5,000 ft. above sea level you will get lots of sun rays to speed your production of vital Vitamin D which is so important to our physical and mental health and well being.
That may be why both the native Mexican people and we North Americans are so happy here and have such a genuinely …"Sunny" outlook." I admit that part of my sunny outlook is in no small part because of the pretty lady sitting next to me in the above photo, Arcelia, the second love of my life.

If you'd like to improve your outlook on life, escape the high taxes of North American, the ever increasing costs of affordable health care, and the drudgery of long commutes to work in horrible weather up North perhaps you should consider a check us out vacation to Lake Chapala.
Just tire kicking. That's fine. We all started out as tire kickers. No pressure, we'll just help you kick the tires, help you take a leisurely look around, and perhaps you may just come back some day to insure that you have a permanent "Sunny" outlook on life.
I'd like to help. Send me an e mail with "Sunny" as the title so your e mail will stand out in my "in Box", because I want to give your e mail priority attention of the hundred or so emails I get every day.