Love the Beach, Love the Moutains, Love Lake Chapala? Have it All!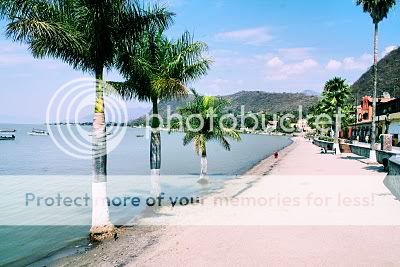 You May Be Able to Have It All! Here's a quote I found on line.
"My wife and I retired in 2003 at the ages of 54 and 53, respectively. We moved to San Antonio Tlayacapan on Lake Chapala in Mexico in 2005.Two years ago, we bought a house in La Manzanilla del Mar on the Tenacatita Bay, just a three-minute walk from the beach. It is now our primary residence. We have also kept our $320-per-month, two-bedroom rental in Chapala. We sublet the house to an American snowbird for 6 ½ months a year. The rent covers more than 10 months of our costs each year. We think that we are living the ideal life, splitting our time between the ocean and the largest lake in Mexico." -Jonathan P
.
US NEWS World Report )October 20, 2010
You may not be able to have a mansion at each place, but for some people having several nice places makes for a more stimulating, interesting, lively lifestyle.
I'm personally not there yet, but hope to be. I have a home in North Texas and a home here at Lake Chapala. I live at Lake Chapala and just visit my Texas home.
I'm always glad to get to North American and I'm always glad to return here to Lake Chapala.
Next, even though we're just a 5-hour drive from Puerto Vallarta and less to other smaller beach towns like Guayabitos I think it would be great to have a home on or near the beach too.
More and more of our clients are opting for this lifestyle if they have the financial means to do both.
The below photo is the beach in downtown Chapala so you may not even want to consider Vallarta and the other near by Pacific beaches.
What's your opinion? What's your dream? Share it with us in the comment's section below.
Remember our Exclusive Buyers' Only Realtors here at ChapalaClub.com are all about making Your dreams come true if they might involve a home here in the area around Lake Chapala. Mexico.
So, if you want to know more about living, working, and playing at Lake Chapala (Chapala, Ajijic, San Antonio Tlayacapan, San Juan Cosala, Jocotepec or any of the developments, towns or villages along the North shore just drop me an e mail to Sid@ChapalaClub.com.
Please put "Lake Chapala Info" in the subject line

and it will help me find your e-mail quickly so I can respond to you right away.
All for now. Siempre tu amigo,