Lake Chapala In the News
Lake Chapala is a wonderful natural resource that many thousands of people rely upon for a variety of important things.
Guadalajara pumps water from the lake regularly to help supply about 5 million people with household water. Local fishermen still fish the lake much as they did centuries ago and it gives those of us that are blessed to live on or near Lake Chapala weather even nicer than nearby Guadalajara because of the ameliorating effect it has on our local mini climate.
It's also great for water sports (swimming, kayaking, boating, water skiing, and sailing) and we now have two ferries that operate on the lake. One docks in Chapala and the other in Jocotepec.
And, of course it's the natural habitat for all kinds of birds like the White Pelicans who come to visit each year.
Now, most of us don't take the Lake for granted. We know it must be managed and protected if we're to continue to reap all its many benefits.
Our local weekly English language news paper, "The Guadalajara Reporter" has an article of interest to all the friends of Lake Chapala in their Saturday May 27th edition titled : "Chapala to host Environmental Day festivities".
I'll quote a bit of the article below.
"The protection of Lake Chapala and its natural surroundings will take the limelight at the local World Environment Day bash slated for Sunday, June 5.
A full day of diverse ecological activities will involve the participation of 16 municipalities united under the banner of Aipromades, the lakeshore region's pro-environment association of local governments.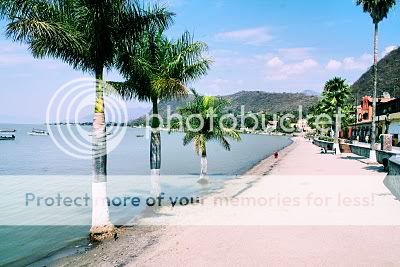 Municipalties to be represented at the event include Atotonilco, Ayotlan, Chapala, Degollado, Ixtlahuacan de los Membrillos, Jamay, Jocotepec, Juanacatlan, La Barca, Manzanilla de la Paz, Ocotlan, Poncitlan, Tizapan, Totolan, Tuxcueca and Zapotlan del Rey."
Come see our beautiful lake for yourself. There's nothing else like it.