Is there good Satellite TV Coverage at Lake Chapala Ajijic Mexico?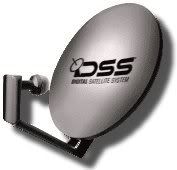 T

he short answer is a great big YES. Currently we have Star Choice (Canadian programming all in English with the three major networks plus Fox).
So all you guys reading this you will not have to give up your sports programming.
There are also Sports Bars in the area with the big screen TV's if you like to enjoy your sports with other like minded guys.
MEXICO
– MVS Comunicaciones has teamed up with the EchoStar Corporation to offer a new, low-cost satellite TV service in Mexico.
According to a press release, the service, to be known as "Dish Mexico," will deliver a wide variety of audio and video channels in an all digital format via an EchoStar-provided high-powered direct broadcast satellite that allows signals to reach beyond mountains and buildings, thus providing video options across the entire country.
The service will be delivered to homes via a small satellite dish antenna and a digitally encrypted set-top box.
The basic service includes 25 Spanish and English-language channels for 139 pesos per month.
The basic package includes children's programming from Disney Channel, Jetix, Nick, Discovery Kids and Cartoon Network; general entertainment from Universal Channel, Sony, Warner Channel, 52MX, E! Entertainment Television and SciFi Channel; educational channels from Discovery Channel, Animal Planet, The History Channel and Infinite; sports programming from ESPN, ESPN 2 and Fox Sports; music channels from MTV and Exa TV; and movie channels from TNT, The Film Zone, MC, Multipremier and Cine Latino.
In addition, Dish offers premium movie packages with no commercial breaks.
The service is expected to launch initially in the cities of Puebla and Leon and will be available across Mexico in the next few months.
Since 2002 MVS Multivision has offered MASTV, a 15-channel system television system that is the cheapest on the Mexican market. U.S.-based EchoStar designs, develops and distributes set-top boxes and related products for pay television providers.