Taxi With a Twist at Guadalajara
Hi Everyone,
I expect it to be out in the first quarter of 2013. I can hardly wait.
In the meantime I've been studying publicty because I want to get the book into as many hands as possible.
So, the video below caught my eye as it's a clever way to get the word out about a particular product.
Watch the short entertaining video I call a "Taxi with a Twist".

Then, see if you can figure out what product the video is designed to hype.
I'll post the product name later in the comments section if no one else beats me to it.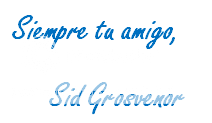 http://youtu.be/GIPSU4sXMTU