Lake Chapala Money, Phones, and Cell Phone Tips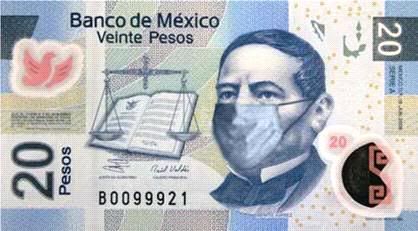 Hi Everyone, Sid Grosvenor here, your Lake Chapala Exclusive Buyer's Only Realtor with some helpful tips and info for you.
HINT
:

You may want to consider printing out this information for future easy reference.
Calling Mexico from the USA/Canada & Mexico to USA/Canada
1 800, 1 – 877. 1 – 855 and all the other USA Toll Free lines
You see on websites, advertisements, and in e mails should
Work by just dialing as you would from the USA/Canada.
These numbers are typically using a form of internet VoIP technology (using the internet to carry the telephone signal)
Calling Mexico Numbers from the USA/Canada
First call the International access code from your Country.
From the USA that would be 01 followed by the Country Code for Mexico 52 followed by the area code within the country (Lake Chapala area is 376) followed by the local number.
Lake
Chapala
area prefixes (what we used to call "exchanges: are by basic geographical area:
By Area
: Chapala – 765, Ajijic – 766 , Vista del Lago – 763,
Jocotepec – 763, New prefix – multiple areas – 106
From Mexico to call the USA/Canada
 01 + USA/Canadian area code and number.
A pocket calculator is handy to get it exact:
Get the exchange rate to start. Then divide the amount of Mexican pesos by the exchange rate by your currency against
EXAMPLE:
Let's say you wonder how much your Restaurant bill is in US Dollars:
The bill (la cuenta) comes to 300 Pesos. You exchanged your US dollars at a money exchange place and you received 12.5 pesos
for each dollar. Simply divide the bill in pesos by the exchange rate.
So: 300 divided by 12.5 = $24 USD (no doubt a bargain)
Now let's look at the money you got at the exchange window.
500 peso notes (Sort of a light purple color with various pictures. Largest bill in common circulation and using our example of 12.5 pesos to the dollar = $41.67 USD.
200 peso notes (Green colored bills) = $16 USD
100 pesos notes (Red colored bills) = $8 USD
50 peso notes (Pink colored bills) = $4 USD
20 pesos notes (Light blue bills) = 1.60 USD
The largest coin is the 10 peso coin and is very attractive.
It's the largest of the coins at approx. 1 inch in diameter.
It has a gold circular colored outer second with a silver colored inner area. On the obverse side says ($10 & Diez Pesos). A very attractive coin. Value = 80 cents
 (Two of these will get you a first class shoe shine)
The other coins are small and are in descending value by size.
The smaller the coin the less value. They have a silver colored outer rim and the center of each is gold colored. They each are marked with their value in the center of the coin.
Common coins are 5 pesos, 2 pesos, and 1 peso
.
Using 12.5 as our exchange rate factor the 5 peso coin is worth 40 US cents and the 2 pesos coin is worth 16 US cents and a 1 pesos coin is worth 8 US cents.
You may on occasion get much smaller silver colored of various sizes. It takes 100 centavos to = 1 peso… so 10 centavos are worth just 8 US cents. So 10 centavos is only worth 8 tenths of one US penny (1 cent).
Give these small coins along with a few pesos to the kids who sack groceries to get them out of your pocket.
If your cell phone from the USA or Canada has the ability to send and receive 1900 bauds you should be able to use your cell phone. Sometimes you can have the "chip" or "sim card" changed and it will then work.
Two major providers here are Tel Cel and Movie Star. Of the two "Tel Cel" is much more popular and easier to find an office to help you.
Cell phones plans like north of the border come in a wide array of prices, plans, and features. Since in effect the provider is extending you credit the sign up process can take from 3 hours up assuming you have all the right documents.
Because of the difficulty in getting set up on a plan, most people here, including the Mexicans opt for a pay as you go plan.
You can buy an inexpensive or one of the super phones (your option) and then buy minutes from local stores (Tel Cel stores, & – 11 Stores and Oxxo (conscience stores) which are encoded into your Mexican Cell phone.
Sorry, you can't add minutes to your North of the border phone as far as I know. The calls per minute cost a bit more with the pay as you go plan, but of course they're easy to buy and convenient to use.
Hope you enjoyed this very basic primer on calling to, from, and within Mexico, and a little about Mexican money and how to use exchange rates to get a handle on local prices in your own currency.