Labor Day Wishes from Lake Chapala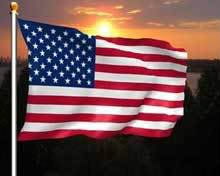 Hi Everyone,

Just a quick note to wish all my USA family and friends a very Happy Labor Day.
I hope you all have a great Labor Day. Some of you will just chill out and celebrate no doubt by spending some nap time in a hammock (unless it's too____ hot or it's raining) or otherwise loafing around perhaps enjoying a cookout with family and friends.
In a way here at Lake Chapala we celebrate our wonderful lifestyles here much the same way, but a lot more often, as we don't HAVE to work, as our weather is almost always perfect, we have lots of friends (some of which are as close as family to us) and some have even convinced their family members to join us here.
So, here's to Labor Day and plenty of time to enjoy your family and friends where ever this e mail finds you.
All for now