Special Post for Canadian Members & Readers of ChapalaClub.com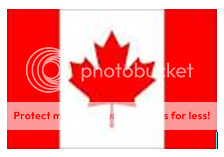 This post is primarily of interest to our Canadian Members and Readers.
We're working on getting it listed on this site, but for now
we're selling to our Northern neighbors direct, because we don't want you to miss out on all the great content in this book.
The book sells for $29.95 + shipping.

Then, we convert the book + shipping from US Dollars
to Canadian dollars at what ever the exchange rate is on the

date shipped and send the final amount to you by e mail.
So far, the shipping has run $10 dollars.
So, as an example: Book @ $29.95 + $10.00 = $ 39.95 USD.
Assuming on the date of shipping the exchange rate is
1 USD = 1.05 CDN you would send us a Canadian dollar check for $41.95 payable to Sid Grosvenor to the address we provide when we confirm your order.

Our banker tells us that we can deposit checks written in Canadian dollars just fine.
Any duty charged by Canadian customs is of course payable by you to them. (So far no reports of any duty being collected)
We complete the required customs declaration form here at our local post office which is attached to the front of the mailing envelope.
We're open to suggestions for ways to improve this system.
All for now, Tu amigo, Sid