Club, Nightlife & Restaurant Scene at Lake Chapala Ajijic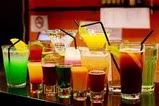 " />
Hi Everyone,
I constantly mine the web for interesting and informative things about Lake Chapala, Ajijic, and the Foreign Community. A few weeks back I stumbled upon some great information about the nightclub and activity scene. I was smart enough to save the info with the intent to pass it along to our readers. I just found it again in my archives.
Unfortunately I inadvertently did not save the author's name, so if you know the author or are the author, I hope it's OK to republish this to share your words with a wider audience. If not, please let me know and I'll give you the credit you deserve or  retract it with an apology.
Quote "
MONDAY 
I had to leave early from the jam session at El Bar Co. last week and I missed Rick Jasper sitting in on sax… I hope he is back tonight along with some other musicians that are around town right now. The Jamm Band host this fun evening and if you or someone you know wants to join in, tap one of the band members on the shoulder and discuss keys and tunes… they will give you the best back up you will find anywhere… you'll be a star!… well, you'll sure feel like one. The fun starts about 7:30 PM and there is no cover charge… lots of great dance music too!
Monday is a great night at Restaurant Number FOUR too! Kim has Los Jugulares featuring three Mexican guitars and vocals… and if that isn't enough try her new Monday night feature FOUR "Play" which features eclectic and exotic food from around the world… same low drink prices in effect Monday's only… also no cover charge.
TUESDAY
             The Doctor himself, Galen Harris, will be on hand at Restaurant Number FOUR with his trio featuring Rob Fedoruk on bass and Dale Hetler on drums… as the evening goes on you'll also hear some tunes from your hostess Kim and some guests. 7 PM is start time and there is no cover charge.
If you love to dance, you're going to love The Great American Songbook appearing this night at La Bodega. Mr. Music himself, Paul Brier is on piano, piano bass and vocals, Jay Shuffle playing wonderful harmonica and also doing vocals and little ol' me on drums. The great music spanning the 1930's to the 1960's is the bill of fare. The cover charge is 30 Pesos, which will be "wiped out" with a 120 Peso tab per person. The fun starts at 7:30 PM.
WEDNESDAY
             El Piano Rojo presents Sergio Casas hosting an Open Stage. What a perfect opportunity to showcase yourself or join in on the fun in this neat little cabaret. Sergio will also be doing some beautiful guitar work for you and has the perfect voice for those wonderful Mexican ballads. No cover and no minimum for this delightful night starting at 7:30 PM. Lots of great parking at the Ajijic Pier.
If you want to have a few good dances, a little comida, a whole bunch of fun AND get home early… join Jerry Mayfield at El Patio (across from City Hall in Chapala) from 4 PM to 6 PM and dance your buns off and be home before dark!  And I am sure Antonia will have some fine specials for you too!
Noe and Roy will have you up on the best dance floor in Ajijic at La Bodega. Things get underway at 7:30 PM but feel free to drop in a bit earlier for a delicious meal or a couple of drinks before. Lots of good street parking and a 30 Peso cover (none with a 120 peso tab per pe
It's Blues Night at El Bar Co. and Blue Jay Slim will take the stage with his Philadelphia blues style and a whole bunch of his own tunes which are sure to please every Blues aficionado… one of my favorites is Stick Out Yer Can, Here Comes the Garbage Man… great boogie with side splitting lyrics. Come on in tonight and get yet another view of Blue Jay with Mike Leisenbach on saxophones, Rob Fedoruk on bass and yours truly on drums. No cover and things get going at 7:30 PM.
Los Telares features the music of Alfonso Nava from 6 PM to 8 PM along with some darn good food and drinks.
Last but far from least on this Wednesday night is Los Jugulares with their wonderful Mexican guitars and vocals at Restaurant Number FOUR… and guess what?… no cover! Kim loves this group and has held them over just for you! A call to 766-1360 will get you reservations and/or more information.
THURSDAY
             Armando's Hideaway is featuring live music at their Thursday Special promotion… 130 Pesos per person for a great 3 course meal. Reservations are suggested and you can phone 766-2229.
             Are you a "Swingin' Single"?… they are having a "February Fling" at Los Telares starting at 5 PM featuring "twofors" on Margaritas and house wines along with meal specials and live music for dancing… admission is only 20 Pesos.
La Bodega will be having The Doo Wops do their thing on this night with their fine array of song stylings. Jack Fallon and Jerry Morse will be doing lots of those good ol' Rock 'n' Roll songs for your listening and dancing pleasure. The cover is just 30 Pesos per person which is forgiven with a 120 peso tab… come on in and have dinner, a couple of drinks and a trip down memory lane. You might want to give a call to 766-1002 for a reservation.
El Piano Rojo is just a great little venue to enjoy Blue Jay Slim with The Mexican Tone Busters. You get close up and comfortable in this great little cabaret and if you love the blues (and who doesn't?)…you're all set for a great evening. Super blues harp with the one and only Jay Shuffle, outstanding 6 string bass with Sergio Casas and the fabulous drumming of Chelo González is all top drawer. The cover is 100 Pesos and a 2 drink minimum and worth every centavo. The guys put on a great 1 ½  hour show you are bound to enjoy… I sure have for the last 4 weeks! (No I don't get in free! lol).
FRIDAY
             Calling all ladies! It's Friday night and that means Ladies' Night at Adelita's Bar & Grill just south of the Plaza in San Antonio Tlayacapan with none other than Mike Fortier and the Suspects. Mike gets the "joint" rockin' about 8 PM. Now Ladies' Night means that all of the gals get their drinks for half price all evening… how's that!
La Bodega proudly presents Los Pio's for your dancing and listening pleasure. The guys get going at 8 PM. Javier and Martha are the host and hostess with the most and you are always welcome at this great dine and dance spot. Just go south from the PeMex on the carratera about 4 blocks to Septiembre de 16th and you're there. Cover charge is 30 Pesos.
            El Piano Rojo presents The Judy Show with impressionist Michael Holmes with 4 shows this weekend. Friday at 7 PM, Saturday at 6 PM and 8 PM and Sunday at 5 PM. Call the club at 766-2876 for more information and reservations.
Los Telares features Daniel Cordero from 6 PM  to  8 PM for your dining pleasure.
 SATURDAY
             How about dropping in to Restaurant Number FOUR and catch the smooth jazz sounds of the Marie Claire Trio and with no cover charge. Good music, great food and drinks make all perfect for a great Saturday night. Make a nice night with that special other by phoning 766-1360 and reserving a spot.
Ricardo y Blanca will be on hand to entertain you at 8:30 PM at La Bodega. Enjoy an evening of dancing on the best dance floor in Ajijic with only a 30 Peso cover charge that is included with a 120 Peso tab. Call 766-1002 for a special table.
Adelita's Bar & Grill is having yet another combination with Blue Jay Slim. Tonight he will be on with Jay Shuffle on blues harp, Sergio Casas on 6 string bass and from Winnipeg in Canada, Rod Struss on drums. The show starts at 8 PM and the restaurant opens at 5 PM if you would like to have a bite before. Cover charge is 20 Pesos and reservations for diners only can be made at 766-0097 and are a good idea.
Mama's Bar in San Antonio Tlayacapan (one block south of Mail Boxes, Etc.) is having Louis Andrade & Friends to entertain you from 6 PM to 9 PM.  Say "Hi" to Amauri… Lakeside's number one bartender I believe… from me!
And if you are a night owl… get on down to El Bar Co. where Chelo and Amigos get going about 10:30 PM until the "wee hours" with the Tex-Mex special. There is no cover but there is wall-to-wall fun.
LIVE THEATRE
             Hooray For Hollywood is coming to the Lakeside Little Theatre opening Friday, February 21st and running until Tuesday, March 4th. With a cast of 20 singers, dancers and actors it promises to be a "must see"! Written and directed by Barbara Clippinger, it is about a young screenwriter trying to make it in Hollywood. The box office opens from 10 AM to Noon starting February 19th.
             The Naked Stage presents the play Comic Potential by Alan Ayckbourn and directed by Russell Mack. A great cast featuring Don Beaudreault, Mark Bennett, Greg Clarke, Ron Knight, Pattye Simpson and other local favorites. The play opens on Friday, February 28th and runs until March 2nd. The box office opens at 3:15 PM and the play goes at 4 PM. You can get more information at: nakedstagereservations@gmail.com.
SPECIALS and EVENTS REQUIRING TICKETS OR RESERVATIONS
             The 8th Annual Shriners' Barbeque and Ribfest will be on Wednesday, March 5th from 1 PM to 5 PM at the Villa Encantada eventos at Hidalgo No. 312 (by the S-curve just west of Chapala near the Lakeside Park). Tickets are 350 Pesos per person. Great dance music from the 30's to the 60's performed by The Great American Songbook featuring Paul Brier, Jay Shuffle and "yours truly" on drums. Chicken 'n' Ribs catered by Tony's Restaurant, and Door Prizes. This is to support the Lake Chapala Shrine Club to transport area kids for orthopedic and other treatments at the Shrine Hospital for Children in Mexico City.
How about a "Sock Hop"… remember those? La Bodega is putting on an evening of good ol' rock 'n' roll with none other than The Doo Wops on Wednesday, February 26th from 6 PM 'til 9 PM. You can reserve at 766-1002 and the cover charge is only 30 Pesos per person. There will be prizes for Best Costume.
La Bodega is also presenting a Fiesta Mexicana Dinner Show with the Ballet Folcorico and live music on Thursday, February 27th at 7 PM. 200 Pesos includes dinner and the show. Get on the phone and call Javier at 766-1002 and reserve your spot.
Don't miss the upcoming performance by Ballet Folclorico Ixtlahuacán at the Auditorio de la Ribera in Ajijic on Sunday, March 9th AND Sunday, April 6th at 12 Noon. This is complete with Mariachi. Tickets are available from the Auditorio box office or at Super Lake and are 150 Pesos and 200 Pesos. This is an award winning group folks so you don't want to miss them!
             And finally, don't forget to pick up tickets for all or of the shows you want to see in the Scotiabank Northern Lights Musical Festival running between February 18th and March 1st at various venues throughout the area. General tickets are on sale now at the Lake Chapala Society Ticket Booth from 10 AM to Noon from Monday to Friday, Charter Club Tours from 10 AM to 3 PM at Plaza Montaña or contact Kelly French at 763-5367 or northernlights2009@gmail.com for more information.
I thought after last week, this would be a snap… not so! There are towns 10 or 20 times larger with less going on than here at Lakeside and I love it! Hoping you have a wonderful week and drive carefully!
I look forward to seeing you somewhere… SOON!" End Quote