What's Up at the Lakeside Little Theatre?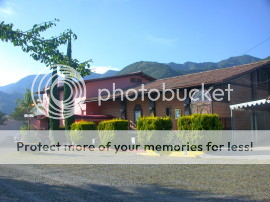 " />
Hi Everyone, Thanks for stopping by.
Did you know that the Lakeside Little Theater group is just starting it 51st Season. Where do retired actors, lighting pros, directors, and all the other folks who it takes to put on a great play go when they retire? Well a lot of them found Lake Chapala – Ajijic, Mexico. I for one am glad they found us!
Our area draws creative people from all walks of life and a significant number of them were once involved in the Theater and of course they're a wonderful blessing to the rest of us.
Here's a link to their website: http://www.lakesidelittletheatre.com/
" Lakeside Little Theatre, located in the tiny pueblo of San Antonio Tlayacapan, by the shores of Lake Chapala, Jalisco, Mexico, is a 112-seat, self-sustaining not-for-profit organization providing Theatre Arts to lakeside residents. Mexico's oldest English-speaking playhouse, 2015 commemorates the 51st year of continual performances!  "
"With the exception of gardeners, maintenance workers and bartenders, all officers and staff are volunteers. Each production is directed, staffed and performed by theatre volunteers. In addition to attending our excellent performances, belonging as a member to Lakeside Little Theatre is vital to our continued success!"
All for now, Why not plan a trip here,
I'll be happy to schedule a get acquainted tour of our Beautiful Area for you.
Usually a tour runs about 4 to 5 hours for the "full meal deal" starting in Chapala and heading West to see all the towns a representative sample of the different neighborhoods. We discuss construction types (which is best and why), where our house hold water comes from, our drinking water,  why it matters  which direction your house faces, what are Frac Dues, etc. etc,
All for now, Tu amigo, Sid
(PS. Got Questions about Lake Chapala Living, Drop me an e mail to Sid@ChapalaClub.com or www.elsidmx@yahoo.com)
 Siempre tu amigo, Sid